A waterside restaurant in Amsterdam has created mini greenhouses in order to serve and seat diners without breaking social distancing guidelines.
Mediamatic Eten calls the seating areas "glass concept houses" and they seat three guests at a time; solo diners are also welcome.
In order to serve diners, waiting staff use long wooden planks to ensure they can maintain a safe distance.
Staff also wear face shields and gloves when serving customers the food, which is entirely vegan.
Mediamatic Eten is not yet open to the public and is still undergoing a trial period for friends and family of the staff.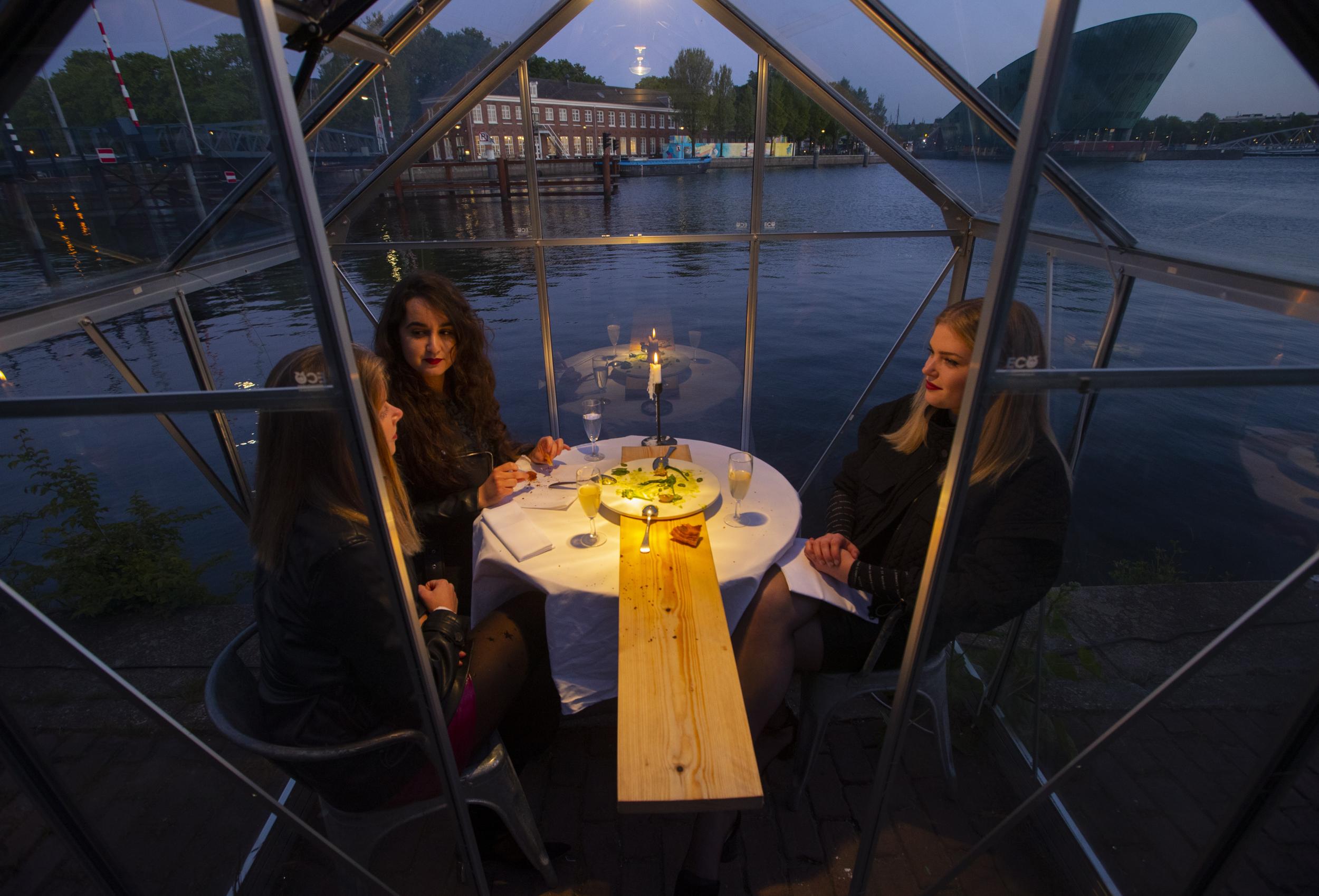 Reservations can be made online from 21 May, but the restaurant is currently fully booked until the end of June.
The concept comes after restaurants across the world have been forced to close indefinitely due to the coronavirus outbreak.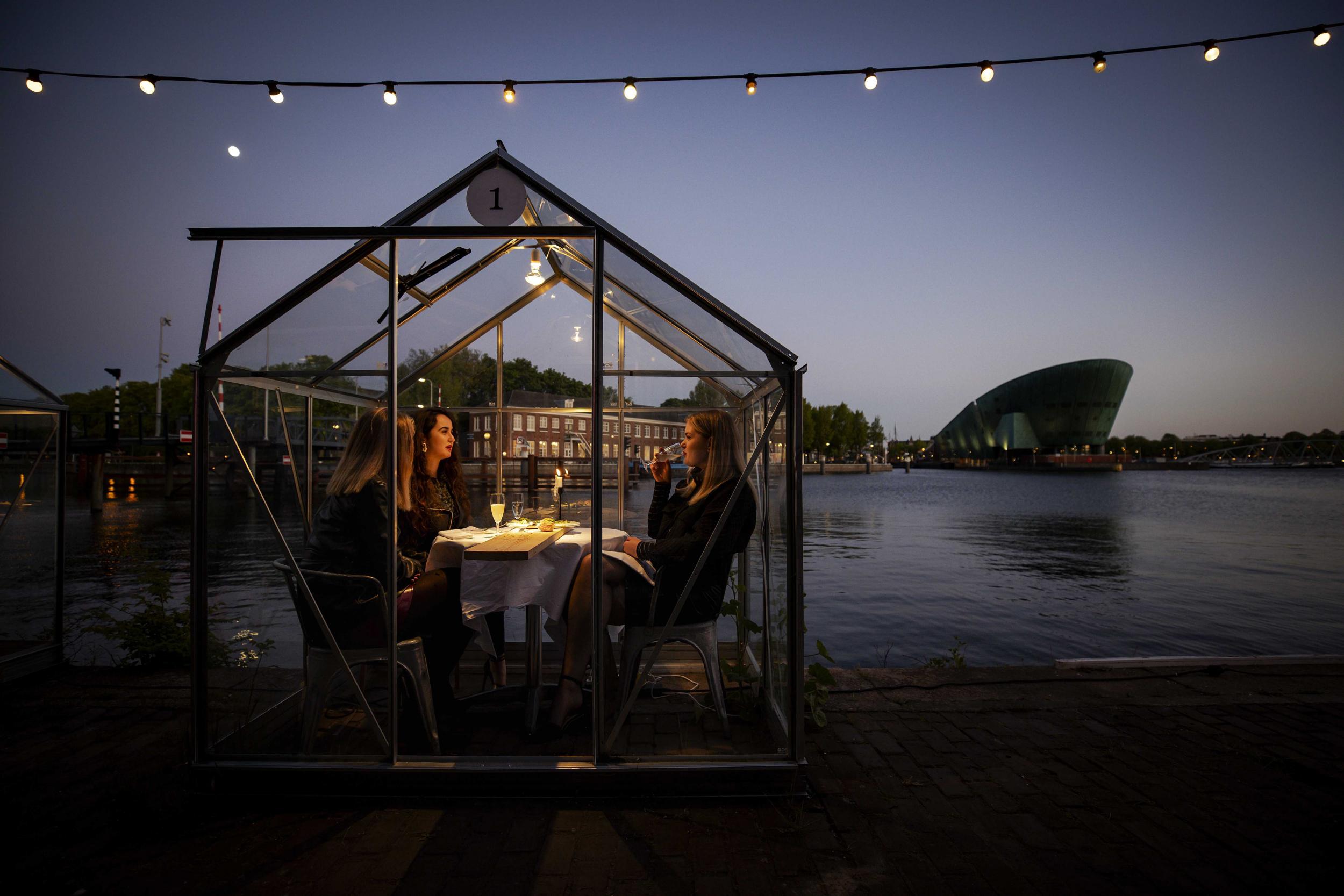 In the Netherlands, where there are currently more than 40,000 confirmed cases of Covid-19, restaurants are expected to open from 1 June with reduced capacity.
In the UK, Boris Johnson has said that hospitality might be able to reopen from July.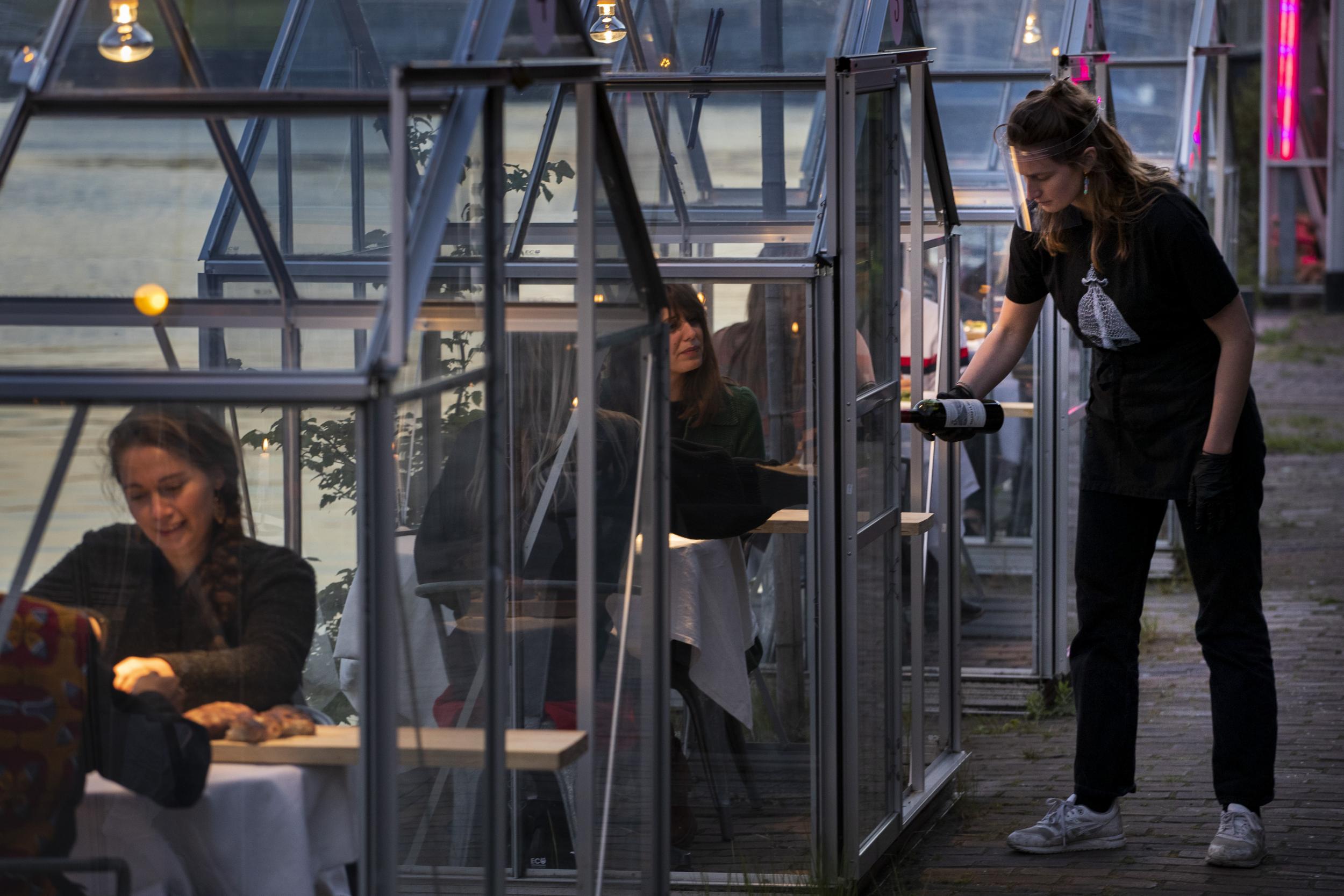 In a speech delivered on Sunday 10 May, the prime minister said this date would be "at the earliest" and was subject to scientific advice in addition to a number of other health and safety factors.
Currently, restaurants in the UK are permitted to provide takeaway services if they are able to do so safely, while enforcing social distancing guidelines.