A food and travel blogger in Singapore, known by her handle "sgnomster" on Instagram, recently took to the platform to reveal details on how her boyfriend had allegedly cheated on her.
Sponsored Instagram story
She also ran an ad campaign for an Instagram story, which showed a photo of them together in better times and a caption that said:
Over and over again.

You made me feel like I was never enough.

When there was another girl all along.

While time would heal my wounds, the scar will always remain
And I may even forgive but I will never forget….
The sponsored post was initially assumed to be a regular marketing ad.
Here's the post, which has since been circulated widely on Facebook by one JayDee Lok: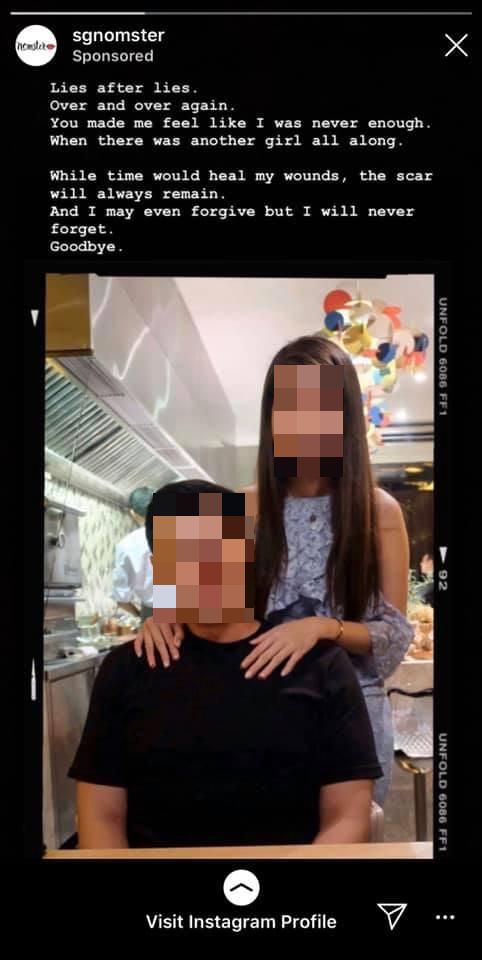 The ad apparently started running on May 3: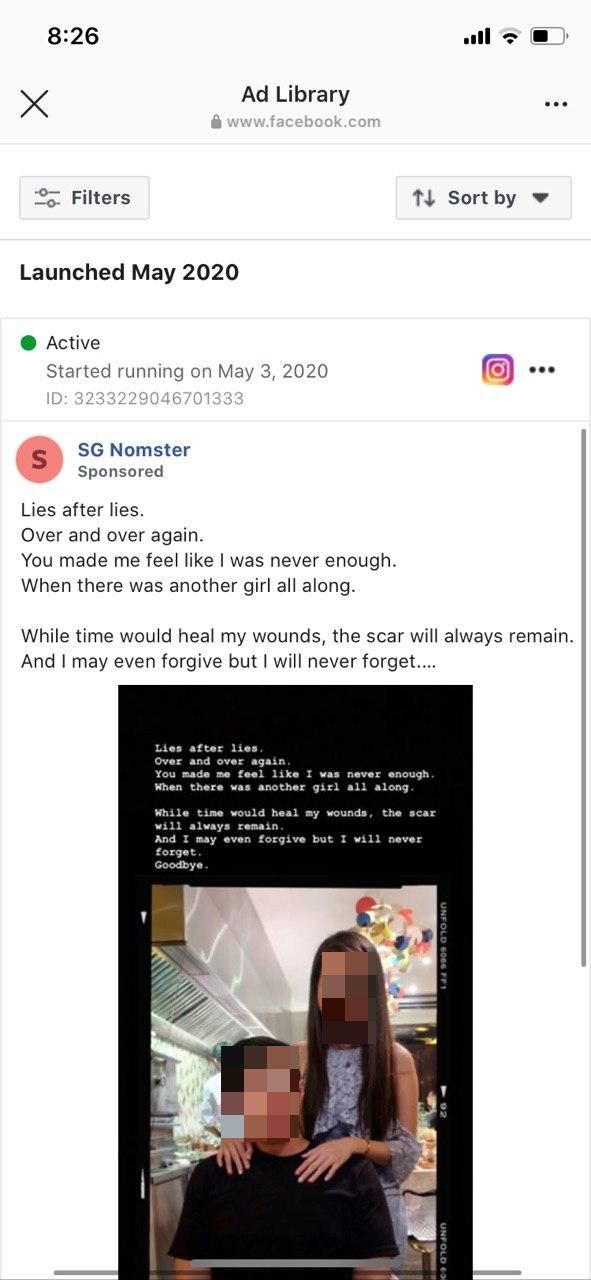 The account, which started in July 2016, now has over 8,000 followers.
As of May 6, there are no more active ads by @sgnomster.
The same user also posted a series of highlights on her Instagram stories a week ago.
The stories appear to contain details on her relationship since September 2019 and the alleged cheating.
She also wrote that he told her he wasn't seeing anyone else.
However, she suspected that he had gone on more than one overseas trip with another woman and hid it from her.
When she asked her boyfriend why her messages to him only had "a single tick", he allegedly told her that his phone had network issues.
He had allegedly gone overseas with the woman after going to Cebu with his girlfriend. His colleague had told her that he was on "vacation" when she asked if he was overseas.
Here are the Instagram stories: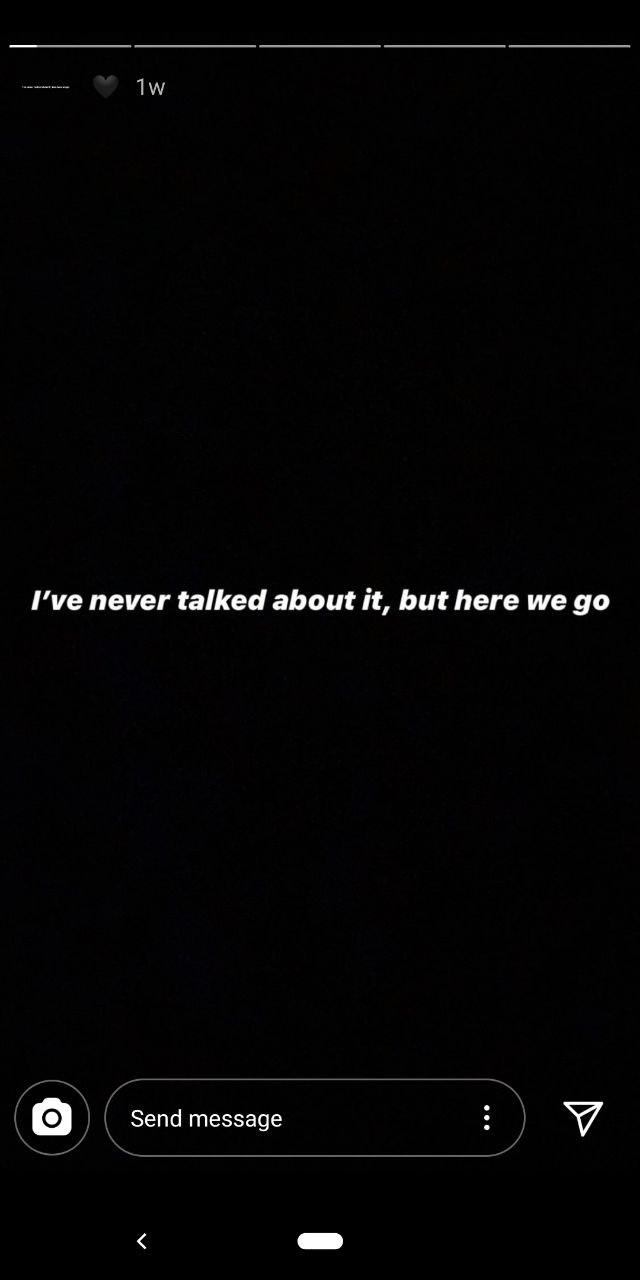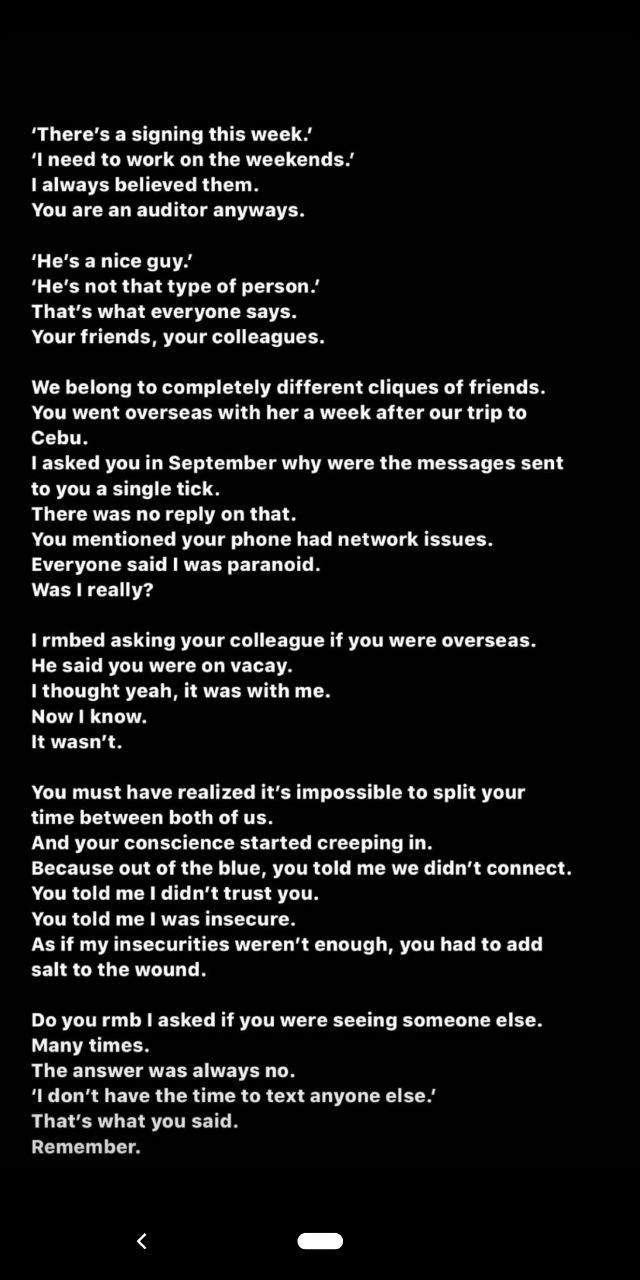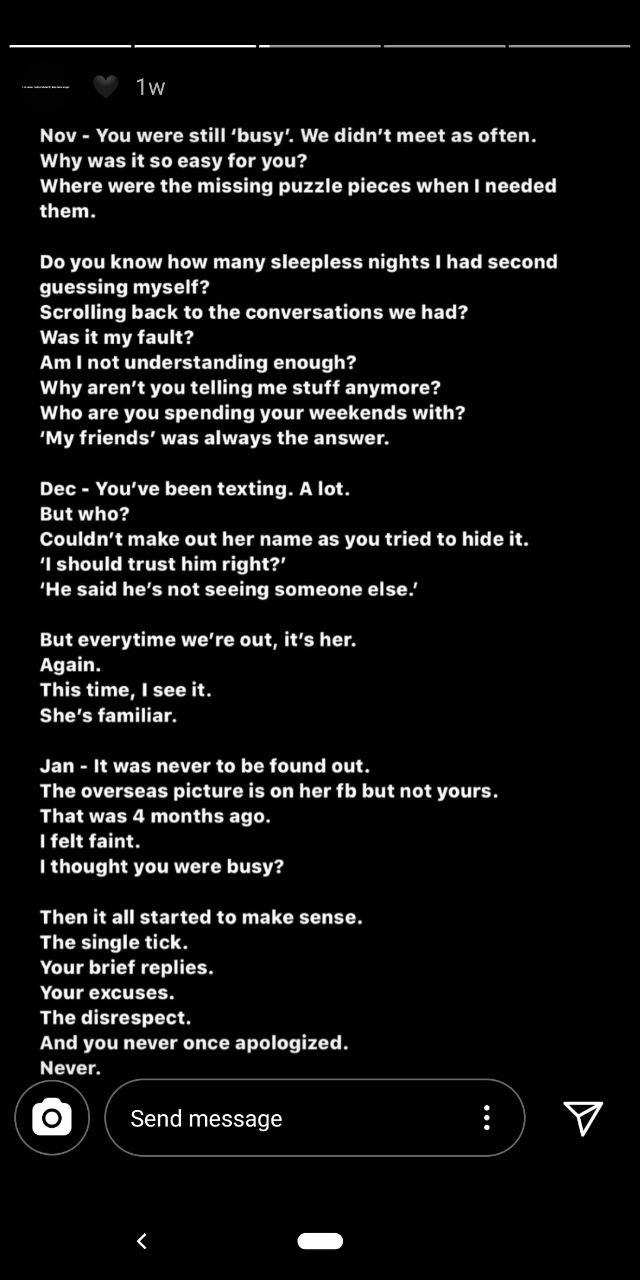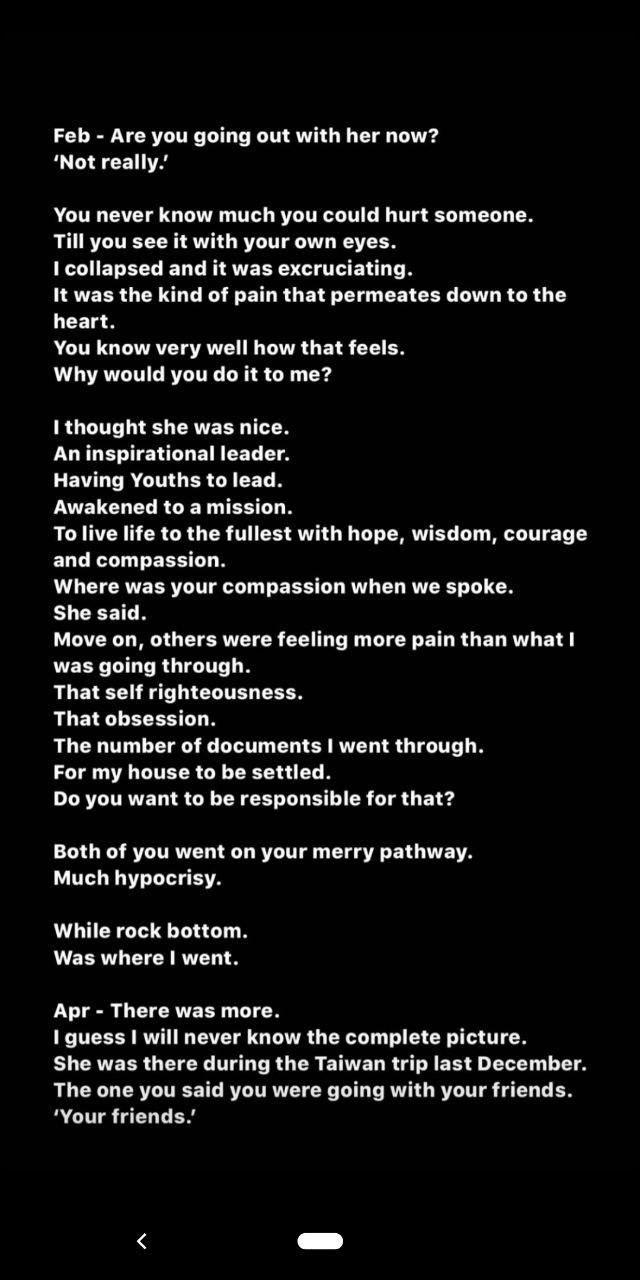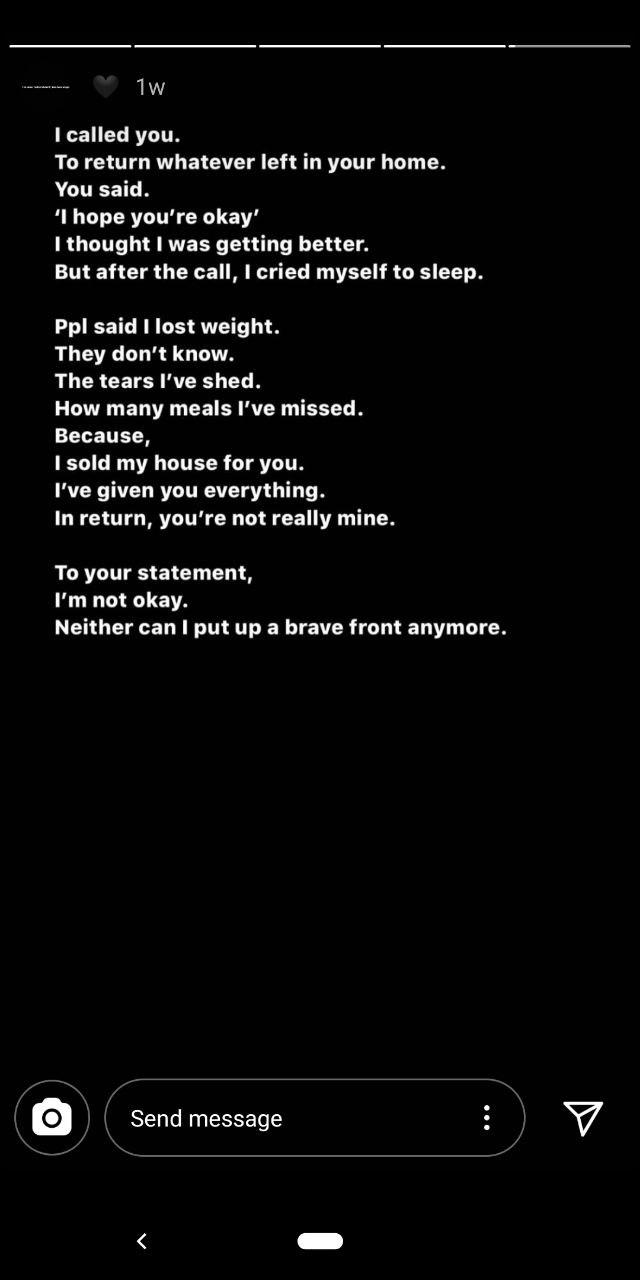 We have reached out to her for more details.