Best Way to Discover Bali's Hidden Gems
The best way to see these hidden gems in Bali is to hire a scooter for the duration of your trip. Scooters are very cheap to rent, great fun and allow you to discover even more of the most beautiful places in Bali. You can either rent a scooter per day, per week or per month depending on your length of stay. Make sure you take note of the approximate rental costs for a scooter in Bali to avoid being ripped off. (Don't be afraid to bargain if you feel the price is too high!)
Approximate Bali Scooter Rental Prices
Per Day: 50,000 – 80,000 IDR ($3 – $5)
Per Week:  300,000 – 450,000 IDR ($20 – $30)
Per Month: 600,000 – 900,000 IDR ($38 – $60)
Best Beaches in Bali
Padang Padang Beach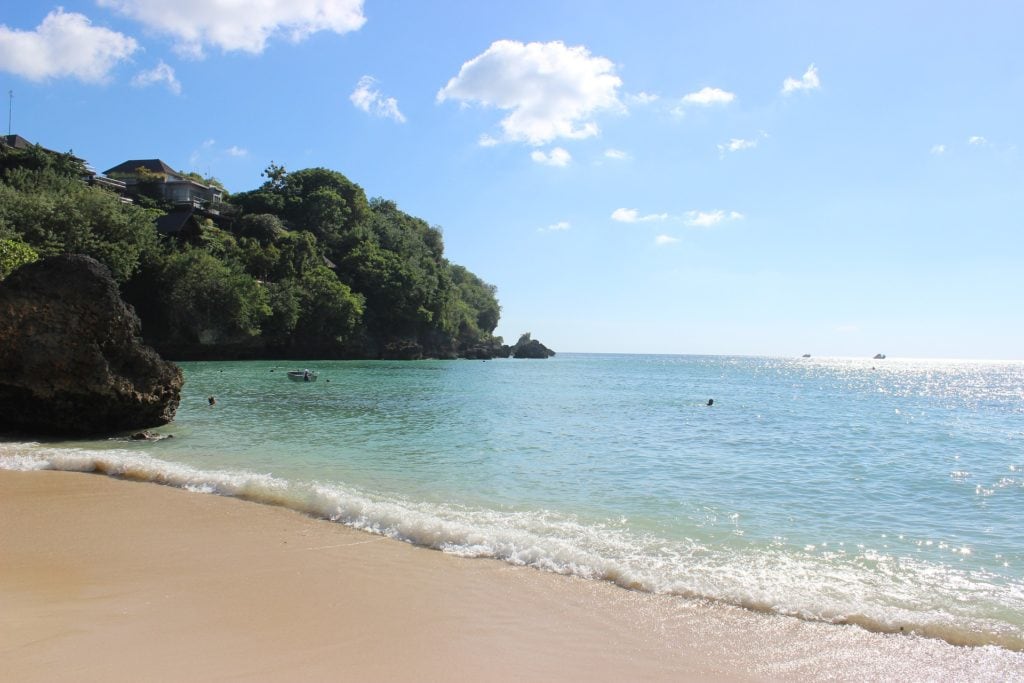 A 10 minutes drive from Uluwatu, Padang Padang Beach offers a perfect cove for sunbathing, with calm, clear waters and the occasional beach monkeys! Make sure to visit early morning to catch the best spot, as it can get crowded in the afternoon. This spot is also great for renting out a paddle board, why not give it a go?
Echo Beach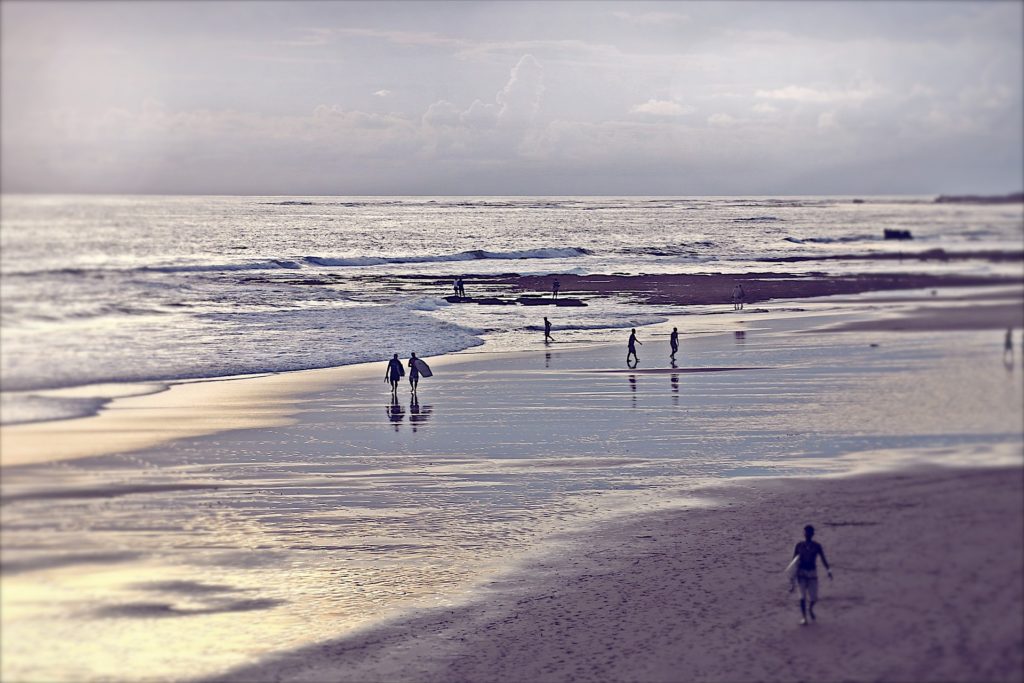 With world-class waves, Echo Beach is a surfers paradise in Canggu, enjoy an ice cold Bintang in one of the local beach huts or at the cool beach bar La Brisa overlooking the ocean. This spot is famous for its incredible sunset view!
READ
Best GoPro Sticks For Travel: Capture Your World!
Balangan Beach
The best part of this beach isn't just the turquoise blue waters and yellow sand, but here you can also enjoy a full panoramic view at the top of the beach on Balangan Cliff. This beach is laidback and attracts surfers catching the Balangan surf break, backpackers avoiding the crowds.
White Sand Beach, Candidasa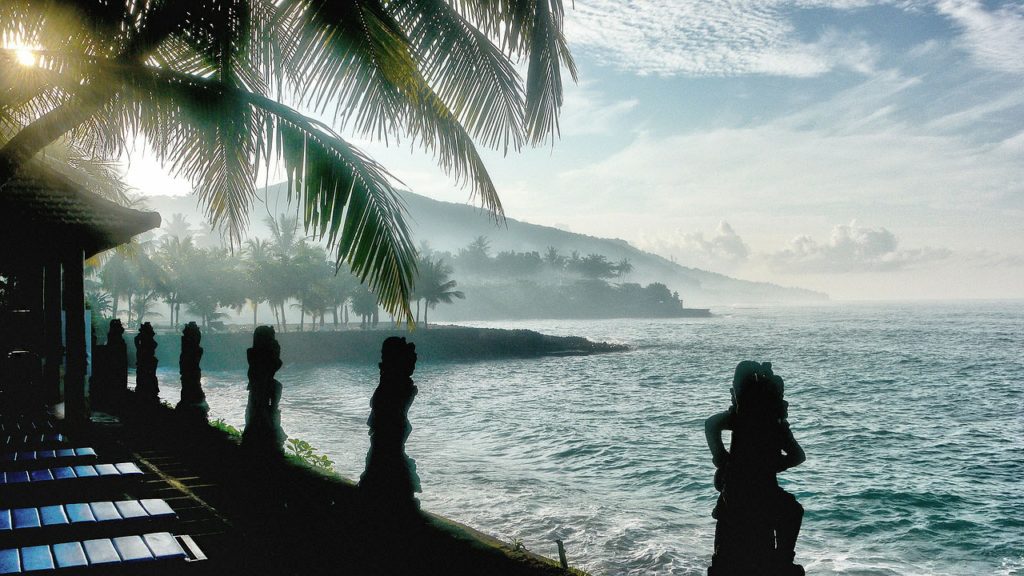 To find this secret beach you have to follow the disclosed path before arriving in true paradise! This beach is secluded, with soft white sand and gentle waves this beach is ideal for swimming and snorkeling the clear waters. You can also enjoy a fresh lunch with a sea breeze in one of the many local bamboo 'warung' huts.
Best Temples in Bali
Pura Tirta Empul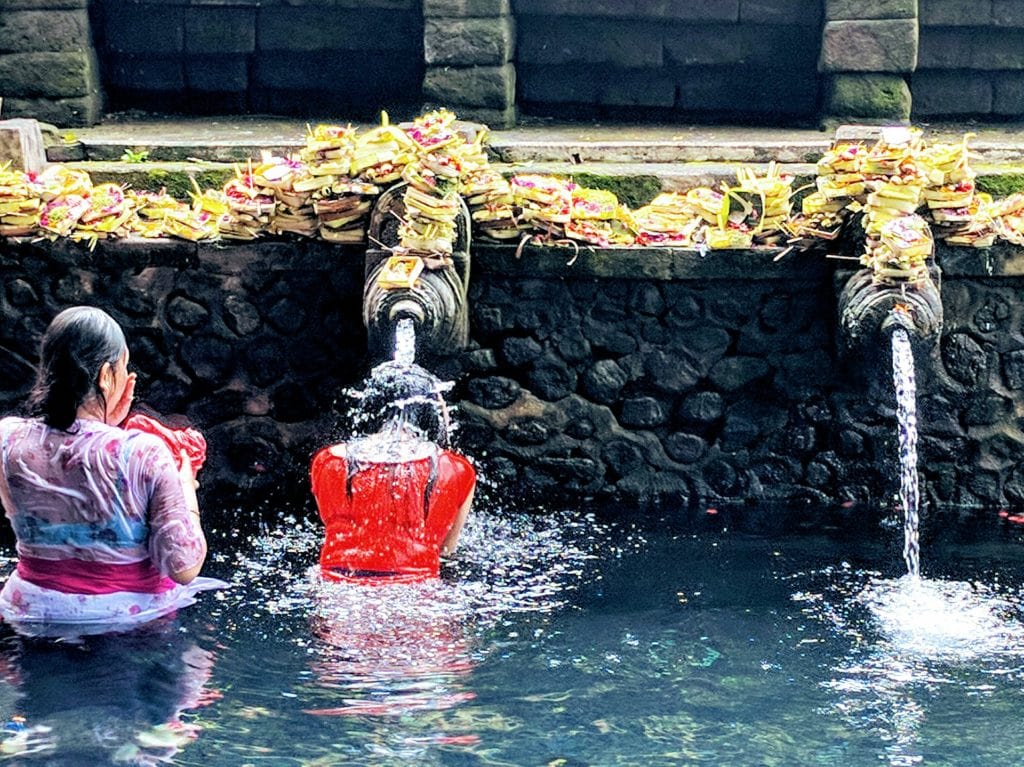 Located next to a sacred spring, this holy water temple is highly important to the local culture and is one of the most breath-taking temples to visit. Here you can witness and take part in worshipping the holy water temple with an offering, before bathing under the 12 sacred fountains and praying.
Uluwatu Temple
This beautiful temple is perched on the sheer cliffs of Uluwatu, with roaring waves below and remarkable views as far as the eye can see. You can enjoy the views at the top of the temple, an unforgettable visit for the sunset is a must!
Gunung Kawi Temple
One of the oldest temples in Bali set east of Ubud amongst the tropical Balinese jungle and rice fields making the walk to the temple a real adventure. Here you can marvel at 10 enormous shrines carved into the side of a cliff.
Lempuyang Temple
One of Bali's most highly regarded temple, located high up on Mount Lempuyang near Amed on the east of Bali with 7 different temples, the last one is reachable by climbing 1700 steps. Once at the top you can admire the view of Mount Agung!
READ
Backpacking Bali On A Budget (Yes, You Can Do Bali On The Cheap!)
Best Waterfalls in Bali
Sekumpul Waterfall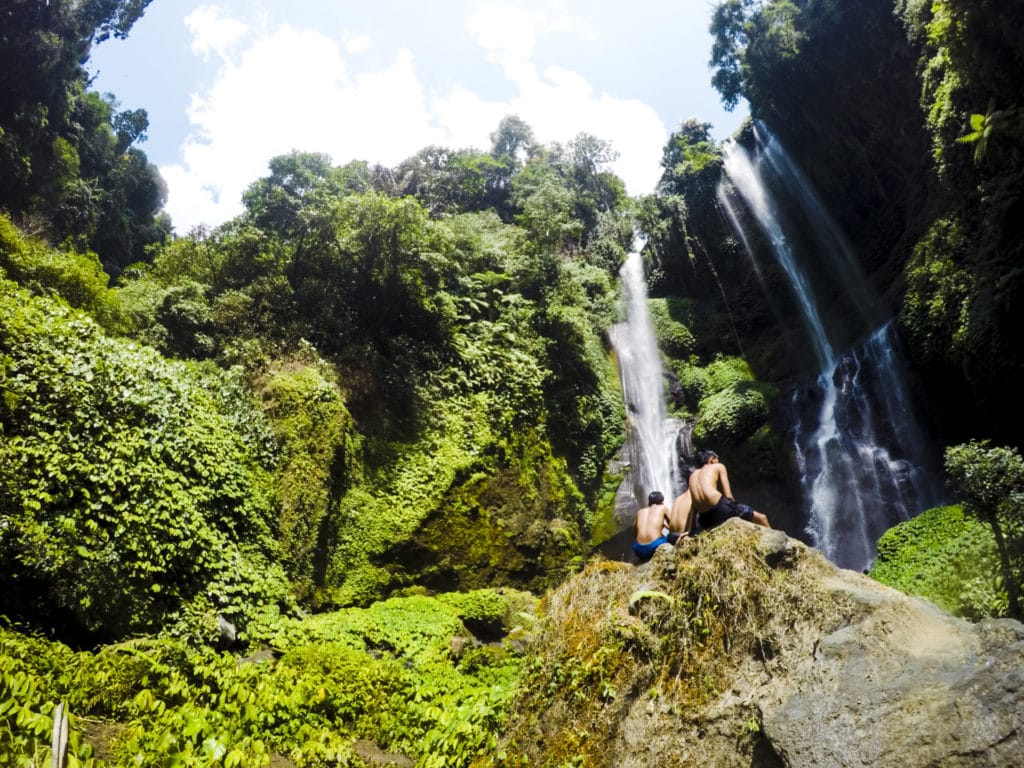 This waterfall is by far one of the most beautiful jaw-dropping waterfalls in Bali! In fact, there are a total of three waterfalls you can visit here at Sekumpul. This waterfall requires planning, as it is tucked away in the northern remote village of Sekumpul, 45 minutes drive from Singaraja.
Nungnung Waterfall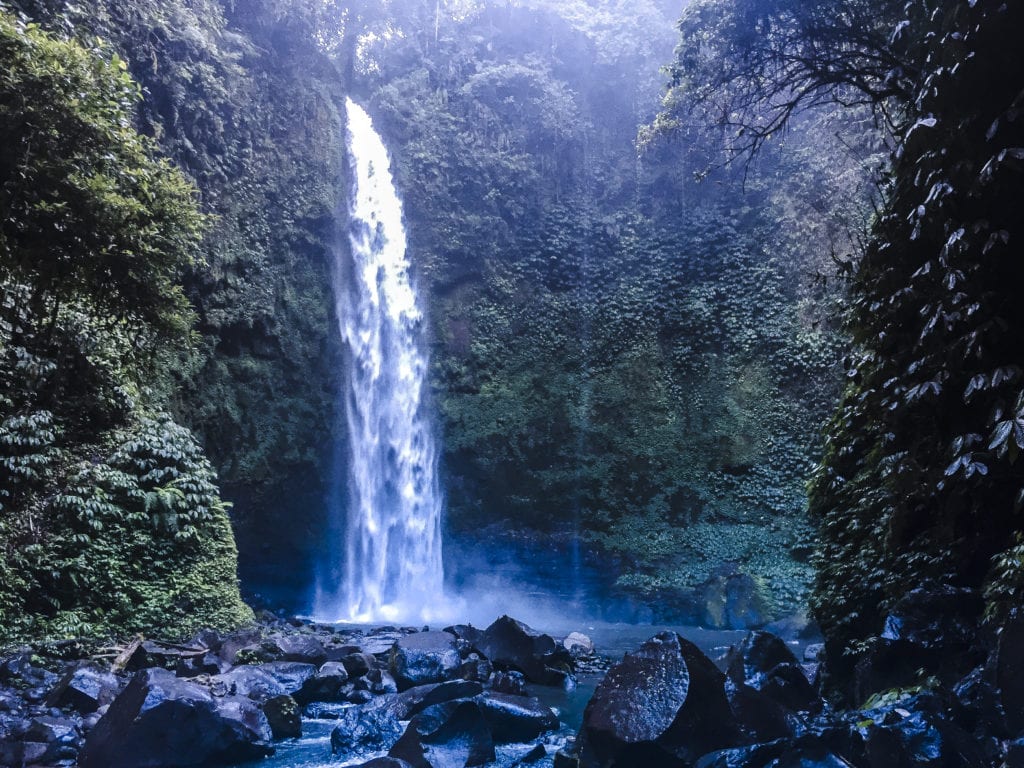 Nungnung Waterfall is located between Ubud and Bedugul, this waterfall can be reached with a 20-minute walk down concrete steps, when you arrive you can jump right into the refreshingly cool, misty waters.
Kanto Lampo Waterfall
Admire and enjoy a shower under this unique waterfall, here you can see the water cascading over the rocky cliffs, making it a must-see waterfall during your time in Bali.
Aling Aling Waterfall
90 meters feet high, this is one waterfall where you won't be getting wet! Be aware, It's not permitted to swim in the waters of Aling Aling, the area and holy water are considered to be sacred so you can enjoy the sights from the viewpoint.
Best Hikes in Bali
Mount Batur Volcano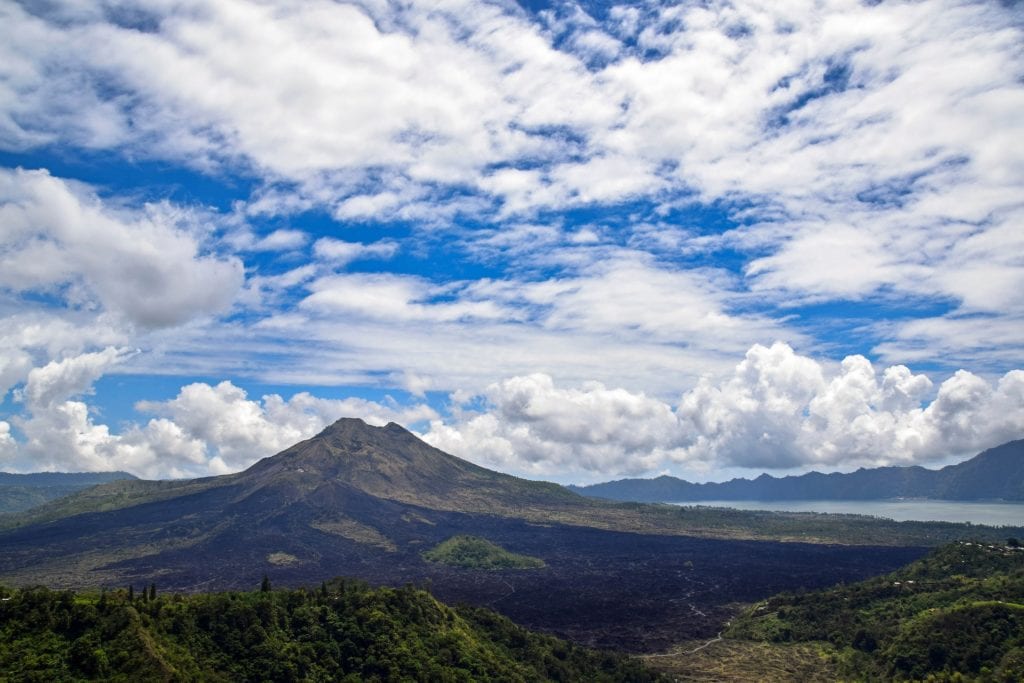 You can't visit Bali without taking on the unforgettable sunrise hike up the majestic Mount Batur Volcano!
Campuhan Ridge Walk
Enjoy an easy leisurely walk along the Campuhan ridge, with views to the vast jungle, along the way you can stop off at the village for lunch and take in the serene views. This one is more of a walk than a hike!
Tirta Gangga
Hike around the majestic area of Tirta Gangga, the sacred water palace in Karangasem, you can explore rice paddies, nearby local villages and enjoy views of Mount Agung in the distance.
Hidden Gems in Bali
Lovina beach Sunrise with Dolphins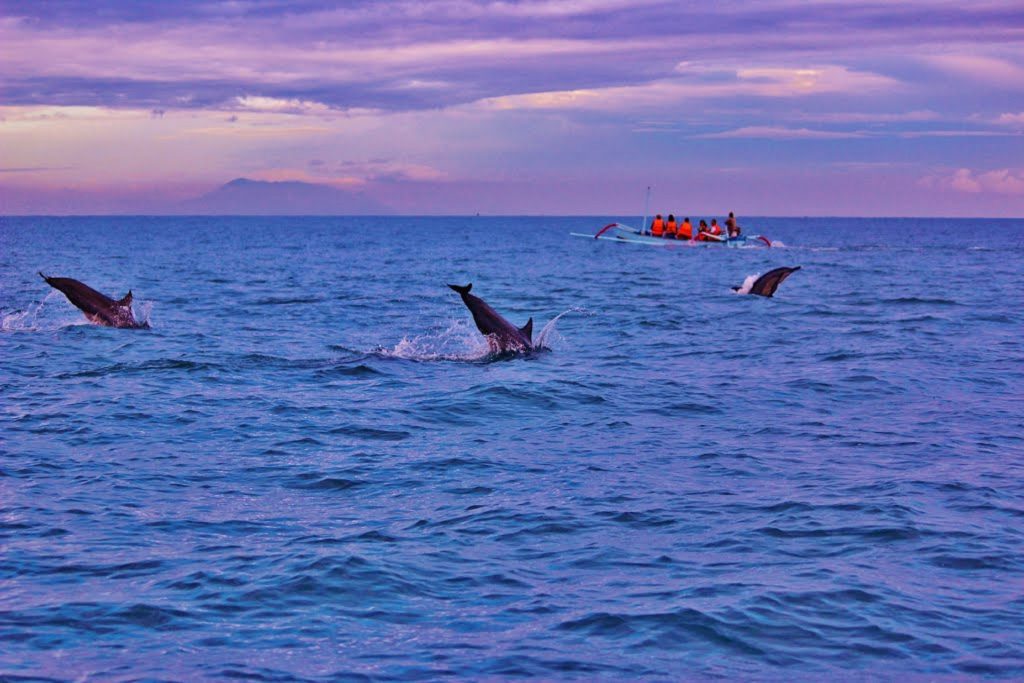 Experience an incredible sunrise in the north coast of Bali, take a boat out and watch as dolphins jump out of the ocean in front of your eyes!
Green Village Bali
Discover the hidden one-of-a-kind bamboo village, with 12 homes made entirely from bamboo! You can sleep in these unique homes surrounded by dense jungle and a river valley.
Munduk Village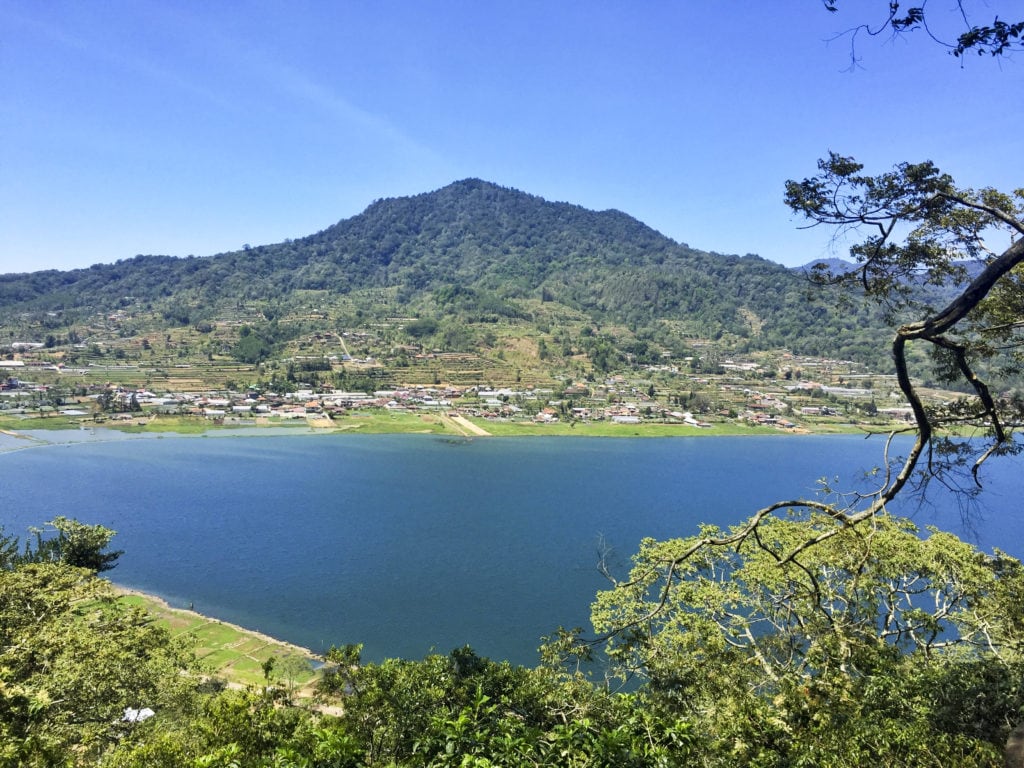 A mystical village perched high in the northern mountains of Bali surrounded Lake Buyan, temples and the un-spoiled Banyumala Twin Waterfalls and Munduk Waterfall, as well as countless coffee plantations and trekking opportunities.